California Environmental Law & Policy Center
Events
Upcoming Events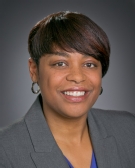 Reducing California's GHG Emissions with Renewable Energy and AB 32 - Carla Peterman: Commissioner, California Public Utilities Commission
Tuesday, March 18, 2014 from Noon-1pm in King Hall Room 1303
Commissioner Peterman will discuss her role as Commissioner of the Public Utilities Commission (PUC), with a particular emphasis on renewable energy and the PUC's work in helping to implement the GHG reduction goals of AB 32.
Commissioner Peterman is the assigned commissioner at the PUC for alternative transportation, electric storage issues (AB 2514, Skinner, 2010), several proceedings related to the promotion of biogas, including for pipeline injection (AB 1900, Gatto, 2012) and an application from Southern California Gas to provide biogas conditioning services, the California Teleconnect Fund, the California American Water general rate case, a proceeding related to transit worker safety, and the 2007 Malibu Fire investigation, along with numerous other smaller cases. Commissioner Peterman was the lead Commissioner at the California Energy Commission for renewables, transportation, natural gas, and the 2012 Integrated Energy Policy Report. In this role, Commissioner Peterman provided lead policy guidance for the implementation of the 33% RPS (SBX1 2), The New Solar Homes Partnership, the Emerging Renewables Program, the Alternative and Renewable Fuel and Vehicle Technology Program, and selected power plant siting proceedings. Ms. Peterman is the first African-American female to be appointed to both commissions.
See all the upcoming 2014 Spring Speaker Series' Events 

Environmental Litigation in the US Attorney's Office for the Eastern District of California - Sylvia Quast: Executive Assistant U.S. Attorney for the Eastern District of California
Wednesday, April 02, 2014 from Noon-1pm in King Hall Room 1002
Sylvia Quast is the Executive Assistant United States Attorney in the United States Attorney's Office for the Eastern District of California. In that capacity, she shares management responsibility with the U.S. Attorney and the First Assistant U.S. Attorney for a 175-member Office. She also oversees environmental enforcement actions in California's largest federal judicial district and serves as the District's Tribal Liaison. Prior to becoming the Executive AUSA, she oversaw virtually all litigation against the federal government in the District, including environmental litigation. She will talk about the institutional role of the US Attorney, with a particular focus on the Eastern District of California and its role in environmental litigation, particularly the challenges and opportunities in overseeing and protecting the abundant natural resources found in the Eastern District.
From 2005-2008, Ms. Quast was an attorney at the Resources Law Group in Sacramento, where she provided strategic conservation advice to philanthropic organizations and individuals, as well as local governments. While at RLG, she served as finance coordinator for the Proposition 84 campaign, which secured $5.4 billion in bond funding for clean water and conservation in California, and helped to develop a long-term restoration plan for the San Francisco Bay Salt Pond project, the largest wetland restoration project in the western United States. Prior to 2005, Ms. Quast was a senior attorney with the United States Department of Justice's Environment and Natural Resources Division in Washington, D.C., where she litigated numerous environmental cases in the United States Supreme Court and the federal courts of appeal, particularly the Ninth Circuit. She also prepared Department officials for Congressional hearings, press conferences, and other public presentations and appearances. Among her other responsibilities, she served as the Department's representative on the United States Coral Reef Task Force.
See all the upcoming 2014 Spring Speaker Series' Events 
Past Events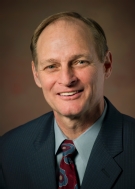 Fracking in California: Implementing SB 4 - Mark Nechodom: Director, California Department of Conservation
Thursday, February 20, 2014 from Noon-1pm in King Hall Room 1002
Mark Nechodom is the Director of California's Department of Conservation (DOC). He will discuss the role of the DOC in California environmental law and policy and will focus in particular on how the Department is working to implement SB 4, California's first legislation regulating hydraulic fracturing and acid well stimulation treatments.
Mark has dedicated his professional life to integrating conservation, regulation and development right where it matters the most: on the land, on the farm, and in the forest. His mission has been to inspire sustainable production and practices while maintaining a sensible balance between economic opportunities, environmental health and human well-being.
Prior to his recent appointment as DOC Director, Mark was a Senior Policy Advisor to the Secretary of the US Department of Agriculture (USDA). He also served as Director of the Office of Environmental Markets at USDA, and as the Senior Climate Science Policy Advisor to the Chief of the US Forest Service. Mark was the USDA representative on the team that negotiated the greenhouse gas reporting protocol for forestry for California's Climate Action Reserve, and provided scientific and technical support to the California Air Resources Board and the Board of Forestry in the development of the state climate strategy under AB 32 (the Global Warming Solutions Act of 2006).
See all the upcoming 2014 Spring Speaker Series' Events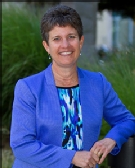 California's Green Chemistry Initiative - Debbie Raphael, Director, California Department of Toxic Substances Control
Wednesday, January 22, 2014 from Noon-1pm in King Hall Room 1002
Director Raphael will address the many challenges currently facing DTSC, emphasizing California's Green Chemistry Initiative. She joined the Department of Toxic Substances Control as Director in May 2011. A scientist and a former program manager for the San Francisco Department of the Environment, she is a public policy innovator who is defining new and innovative approaches to public health and environmental policy-making. Her 20 years of public service demonstrate a dedication to the principles of scientific inquiry, engagement and transparency, and forging partnerships that pave the way for meaningful and practical change.
In her time with DTSC, Raphael has reached out to stakeholders across California seeking their input on how the Department can do its job better. Recognizing that environmental protection and economic growth go hand in hand, she brings this intuitive approach to the development of DTSC's proposed Safer Consumer Products Regulations and the Green Chemistry Initiative.
She graduated with honors in biology from the University of California, Berkeley, was a Smithsonian and National Science Foundation fellow, and has a Master's degree in Physiological Plant Ecology from UCLA.
See all the upcoming 2014 Spring Speaker Series' Events 

Legislating Environmental Law in California: A Behind-the-Scenes View - Kip Lipper, Chief Policy Advisor, Energy, Natural Resources, and Environment, Office of the California Senate Pro Tempore Darrell Steinberg
Nov. 19, 2013 - 12:00 PM - King Hall Room 2304
Kip Lipper is an advisor on energy, environmental, and natural resources matters to the California State Senate President Pro Tempore Darrell Steinberg.  He has worked in the California Legislature for over 34 years, during which time he was chief of staff for Senator Byron Sher (D-Stanford), staff director to the Senate Committee on Environmental Quality, and chief consultant to the Assembly Natural Resources Committee. 
During his career he has worked on legislation covering a broad array of environmental issues including the California Clean Air Act, the California Safe Drinking Water Act, the California Beverage Container Recycling Act, and the Integrated Waste Management Act, and has drafted and analyzed legislation on energy regulation, renewable energy, energy conservation, greenhouse gas emissions, energy agency reform, and other issues.  Lipper has also worked on state budget issues affecting energy, environmental, and resources agencies of state government.  He has published papers on a range of environmental issues, and has been a guest lecturer on environmental and energy legislation at the Stanford Law School, Berkeley Law, UC Davis School of Law, Loyola Law School, and at UC Berkeley, UC Davis, and CSU Sacramento.

Water Supply Sustainability for Growth and Climate Change - Jeffrey Kightlinger, General Manager, The Metropolitan Water District of Southern California
Oct. 10, 2013 - 12:00 PM - King Hall Room 1002
Jeffrey Kightlinger is general manager for The Metropolitan Water District of Southern California.  As general manager, he is responsible for implementing the policy directives of the Board, including working with elected officials and member agencies to carry out the Metropolitan's mission.  The General Manager reports directly to the Board of Directors and provides leadership and management of the water district's public policies and strategic initiatives, assets and resources, and all administrative, operational, and financial activities for Metropolitan.
Kightlinger was appointed general manager in February 2006.  Prior to his appointment as general manager, he was general counsel for Metropolitan. He was responsible for directing Metropolitan's legal staff and consulting attorneys; leading the district's legal strategies in pending and potential litigation; and protecting Metropolitan's interests in all legal matters.
Before becoming general counsel, Kightlinger represented Metropolitan in environmental issues and water right matters.  At Metropolitan he worked primarily on Colorado River matters, water rights issues and a number of the district's water transfer and storage programs.  Before joining Metropolitan in 1995, he worked in private practice representing numerous public agencies including municipalities, redevelopment agencies and special districts.
Kightlinger earned a bachelor's degree in history from the University of California, Berkeley in 1981 and a law degree from the Santa Clara University Law School in 1985.

The Endangered Species Act at 40: Examining Its Past and Exploring Its Future
Oct. 4, 2013 - 8:00 AM - 5:30 PM - King Hall
The California Environmental Law & Policy Center is pleased to announce a major Endangered Species Act conference that it and the UC Davis School of Law will host on Friday, October 4, 2013: "The ESA at 40: Examining Its Past and Exploring Its Future."
Please visit the conference page for more information and to register for this event.
Introducing Professor Lesley McAllister - Speaking on Private Environmental Regulation
Sept. 24, 2013 - 12:00 PM - King Hall Room 1002
CELPC presents Professor Lesley McAllister, one of King Hall's newest faculty members.  Professor McAllister will discuss her background, her areas of teaching and writing, and give a talk on Private Environmental Regulation.
Before joining the UC Davis law faculty in 2013, Professor Lesley McAllister held appointments at the University of San Diego School of Law and the UC San Diego School of International Relations and Pacific Studies.  She teaches and writes in the areas of environmental, natural resources, property, and energy law, both domestic and international.  Much of her scholarship deals with innovative regulatory approaches, such as cap-and-trade regulation, public-private governance, and citizen enforcement.  Professor McAllister is a member scholar of the Center for Progressive Reform and has served as a consultant to the Administrative Conference of the United States.  She has a J.D. from Stanford Law School and a Ph.D. from the Energy and Resources Group at UC Berkeley, where she focused on Brazilian environmental law and legal institutions.  As an undergraduate, she majored in civil engineering and public policy at Princeton University.
"Meeting the Challenges of Environmental Journalism in the 21st Century"
Sept. 10, 2013 - 12:00 PM - King Hall Room 1002
The first event in the CELPC Fall 2013 Speakers' Series features a panel on Environmental Journalism with four esteemed journalists.  These panelists have reported on environmental events and issues for local, state, and national news organizations.  During this panel they offer their perspectives and insights on reporting in this fascinating area within the overall landscape of journalism and public discourse on the environment.
Panel Moderator:
Chris Bowman
Chris Bowman is Communications Director at the UC Davis Center for Watershed Sciences, a multidisciplinary research group engaged in solving California's complex water problems.  He joined the Center in 2012 after a stint as speechwriter for California Air Resources Board Chairman Mary Nichols and a distinguished 30-year career in newspapers.  Bowman is one of the nation's most experienced environmental journalists, having worked all sides of the beat in his 24 years as a senior writer at The Sacramento Bee.  Several of his investigative stories led to state and federal environmental reforms.  His honors include the McClatchy President's Award for journalism excellence, the national Roy W. Howard Award for Public Service Reporting and the national Edward Willis Scripps Award for Distinguished Service to the First Amendment. 
Bowman is the first U.S. journalist to be appointed Environmental Nieman Fellow, which awarded him a year of study at Harvard University in 1994-95.  The fellowship inspired him to mentor journalists abroad, including a three-month stint in Zimbabwe as a 1998 Senator John Heinz Fellow in International Environmental Reporting.  More recently, Bowman taught environmental journalism at the University of Nevada, Reno, and served on the board of the Society of Environmental Journalists.  Bowman began his reporting career at The Press-Enterprise in Riverside, California, and The Hartford Courant.  He holds a master's degree in journalism from Columbia University and a Bachelor of Arts in history from UC Davis. 
Panelists:
Amy Quinton
Amy Quinton has more than 13 years experience in public radio.  Amy came to Sacramento from New Hampshire Public Radio (NHPR) where she was the Environment Reporter.  At NHPR, she spent countless hours in the state legislature reporting on energy and environmental policy.  She also became Interim News Director, managing NHPR's daily news coverage from reporters and stringers across the state.  Amy has also reported for NPR member stations WFAE in Charlotte, NC, WAMU in Washington D.C. and American Public Media's "Marketplace."  She started her career in television news but quickly discovered that public radio allowed her the time to do the in-depth journalism that she loved.  During her career, Amy has received numerous awards for her reporting, including the Sigma Delta Chi Award for Public Service in Journalism presented by the Society of Professional Journalists.
Fiona Smith
Fiona Smith is a staff writer at the San Francisco and Los Angeles Daily Journal covering the environment and energy.  Before joining the Daily Journal in 2006, Fiona spent a year in Bolivia writing for the Associated Press and prior to that did reporting from Mexico and Argentina.  Her first newspaper job was at the Whittier Daily News in Southern California.  Her work has appeared in outlets including the Oakland Tribune, KQED's California Report and Greenbiz.com.  Fiona holds a dual Master's degree in Journalism and Latin American Studies from UC Berkeley and a BA in English, with honors, from UC Berkeley. 
Matt Weiser
Matt Weiser has worked at The Sacramento Bee since 2005, where he is a senior writer covering environmental issues.  He has written about the Sacramento-San Joaquin Delta for more than 15 years, and has won numerous journalism awards for articles about the estuary's water supply, endangered species and flood-control issues.  He has a degree in journalism from Cal Poly San Luis Obispo, and was a 1995 Ted Scripps Fellow in Environmental Journalism at The University of Michigan.

California in the 21st Century: Creating a Fish and Wildlife Agency Ready for the Challenge - Chuck Bonham, Director, California Department of Fish & Wildlife
April 16, 2013 - 12:00 PM - King Hall Room 1002
Charlton "Chuck" Bonham is the Director of the California Department of Fish and Wildlife (previously the Department of Fish and Game).  The Department maintains native fish, wildlife, plant species and natural communities for their intrinsic and ecological value and their benefits to people.  Prior to his appointment as Director in September 2011, Bonham served in a number of roles for Trout Unlimited (TU) for over ten years, including as the organization's California director and as a senior attorney.  He was responsible for developing, managing, and implementing TU's programs in California, including the California Water Project, Sportsmen's Conservation Project, and restoration and watershed projects in both northern and Southern California.
Bonham has also served on the Board of Directors of the Delta Conservancy, whose mission is to conserve, sustain and enhance the cultural, agricultural, recreational, wildlife and natural habitat resources of the River Delta region, as well as develop and promote sustainable protection, management and stewardship programs through research and education.  Bonham received his J.D. and Environmental and Natural Resources Law Certificate from the Northwestern School of Law of Lewis and Clark College, in Portland, Oregon.
This event is presented as part of the Environmental Law Society's 2013 ELS Week.

Lines In the Sand: Contrasting Strategies for Environmental Advocacy in the 21st Century - Joel Reynolds, Western Director, Natural Resources Defense Council
March 27, 2013 - 12:00 PM - King Hall Room 1002
Joel Reynolds is NRDC's Western Director and principal institutional representative in the West.  He joined NRDC as a Senior Attorney in 1990, after ten years with the Center for Law in the Public Interest and the Western Center on Law and Poverty, both in Los Angeles.  Since 1980, he has specialized in complex law reform litigation, arguing cases on behalf of environmental and community organizations at all levels of the federal courts, including the U.S. Supreme Court.  He has led several of NRDC's largest campaigns, including campaigns to protect the gray whale birthing lagoon and World Heritage Site at Laguna San Ignacio in Baja California, to reduce ocean noise pollution, and, most recently, to stop the Pebble Mine in southwest Alaska.
He has twice been selected California Attorney of the Year in the environmental law category and was recently appointed Chairman of the Board of the Tejon Ranch Conservancy, one of the largest land trusts in California. He is a frequent contributor to the Opinion pages of major media like The Los Angeles Times, The Washington Post, The Christian Science Monitor, The Huffington Post, and other leading newspapers in California.   From 1986 to 1990, he was an adjunct professor at the University of Southern California Law Center.  He graduated from Columbia Law School in 1978.

Greening the Grid Through California's Electricity Markets - Nancy Saracino, Vice President, General Counsel and Chief Administrative Officer, California Independent System Operator
February 28, 2013 - 12:00 PM - King Hall Room 1002
Nancy Saracino is the Vice President, General Counsel and Chief Administrative Officer at the California Independent System Operator (ISO) Corporation.  She oversees all compliance, governance and control functions for the ISO and serves as the chief legal officer and representative for the corporation in legal and regulatory matters, audit and compliance issues.  Saracino also advises the Board of Governors on the application of federal, state and local law and provides guidance and advice on governance and corporate issues.
Saracino came to the California ISO in 2007 from the California Department of Water Resources, where she was DWR Chief Counsel and later DWR Chief Deputy Director.  Prior to joining DWR, she worked in the California Attorney General's office as a Supervising Deputy Attorney General on the Energy Task Force, representing the state of California, DWR and the governor's office in litigation relating to the 2000-2001 energy crisis.  Saracino was previously a partner at Mennemeier, Glassman & Stroud, representing public and private clients in a range of areas from water law to employment litigation.  She started her legal career as an associate at Kronick, Moskovitz, Tiedemann & Girard.  Saracino earned her law degree from UC Davis School of Law, and has a bachelor of arts degree in economics from UC Davis.

Restoring Lake Tahoe: The Regional Plan Update and Beyond - Joanne Marchetta, Executive Director, Tahoe Regional Planning Agency
January 30, 2013 - 12:00 PM - King Hall Room 1002
Joanne Marchetta is the Executive Director of the Tahoe Regional Planning Agency (TRPA), and has held that position since 2009.  Prior to that, she served as TRPA's General Counsel for four years.  She has a long history of managing complex land use issues including environmental waste clean-up negotiations and comprehensive planning updates.  Marchetta has worked for a variety of organizations such as the U.S. Department of Justice, the Environmental Protection Agency, and the Presidio Trust in San Francisco.  At the Presidio Trust she managed the comprehensive planning update to transition the Presidio from a military base to public parkland by leveraging revenue generated through rehabilitation and redevelopment of its buildings. 
Marchetta holds a bachelor's degree in forestry from the University of Michigan and a law degree from the Columbus School of Law at Catholic University in Washington, D.C.  She has worked in public service for over 25 years and is the first woman to be appointed as Executive Director of TRPA.
King Hall Hosts Planning and Conservation League Annual Environmental Symposium
UC Davis School of Law hosted "CEQA: Yesterday, Today, Tomorrow?", the Planning and Conservation League's 2013 Symposium on the California Environmental Quality Act (CEQA), at King Hall on January 12.  The event drew about 200 people to the Kalmanovitz Appellate Courtroom and featured remarks from Professor of Environmental Practice Richard Frank '74, Susan Brandt-Hawley '77, Kevin K. Johnson '80, and California Senate President Pro Tem Darrell Steinberg '84, who delivered the keynote address.
The Sacramento-based Planning and Conservation League, one of California's most prominent environmental organizations, hosts an annual symposium on environmental topics, and this year focused on CEQA, the 1970 law that serves as the foundation for California's environmental regulation. 
Professor Frank, who is Director of the California Environmental and Policy Center (CELPC) and a former member of the Board of Planning and Conservation League Board of Directors, served as moderator for an opening keynote panel discussion that featured California Senators Michael J. Rubio and Noreen Evans as well as Planning and Conservation League President David Mogavero and Caroline Ferrel of the Center on Race, Poverty, and the Environment.  Click below to watch the panel:
Subsidizing Solar Energy: Lessons from Europe: Lesley McAllister, Professor of Law at the University of San Diego
November 19, 2012 - Room 1002
Lesley K. McAllister writes and teaches in the areas of environmental and natural resources law, climate change and energy law, comparative and international law, and property law. In addition to her appointment at the University of San Diego, she is an adjunct associate professor at the School of International Relations and Pacific Studies at University of California San Diego.
She completed her bachelor's degree magna cum laude in civil engineering and the Woodrow Wilson School of Public and International Affairs at Princeton University in 1991; her law degree with distinction at Stanford Law School in 2000; and her PhD in the Energy and Resources Group at the University of California Berkeley in 2004. During her graduate studies, she was the recipient of the Environmental Protection Agency Graduate Star Fellowship, the National Science Foundation Law and Social Science Dissertation Grant, the Stanford Law School Public Service Fellowship, and the Rocky Mountain Mineral Law Foundation Fellowship.
Professor McAllister clerked for the Honorable Fern M. Smith of the Northern District of California in 2004-05 and worked previously as an attorney for Earthjustice and the U.S. Environmental Protection Agency. Prior to law school she worked as an environmental consultant for ENVIRON in New Jersey and the Hualapai Tribe in Arizona, and as an environmental education volunteer for the Peace Corps in Costa Rica.
The California Energy Commission's Role in Developing State Energy Policy: Michael Levy, Chief Counsel of the California Energy Commission
October 31, 2012 - Room 1002
Michael J. Levy is the Chief Counsel of the California Energy Commission. He supervises the team of 28 attorneys in the agency responsible for licensing all utility-scale thermal power plants in California, for managing the state's Integrated Energy Policy Report, and for maintaining California's appliance and building efficiency standards. Prior to his appointment, he served for ten years as an attorney with the State Water Resources Control Board, first as California's lead attorney for "total maximum daily loads" (TMDLs), wetlands, and other Clean Water Act programs, and then as General Counsel to the Los Angeles Regional Water Quality Control Board.
Before his governmental service, Mr. Levy was an attorney in private practice in San Francisco, where he handled complex litigation and appeals. Mr. Levy earned his Master of Environmental Laws, cum laude, in natural resources and environment from Northwestern School of Law, Lewis & Clark College in 1998. He earned his Juris Doctorate from the University of San Diego in 1991, and his bachelor's degree in 1988 from UC Davis in Political Science. He has served on a number of commissions for the City of Davis, holds several appointments as a Judge Pro Temp of the Sacramento Superior Court, and is an Appellate Mediator for the Third District Court of Appeal.
The Environmental Jurisprudence of the Ninth Circuit Court of Appeals: Hon. William A. Fletcher, U.S. Court of Appeals for the Ninth Circuit
October 1, 2012 - Room 1001
A former Rhodes scholar, William Fletcher worked for the Office of Emergency Preparedness in the Executive Office of the President from 1970 to 1972. He clerked for Judge Stanley Weigel of the U.S. District Court in San Francisco and for Justice William J. Brennan Jr. of the U.S. Supreme Court before joining the UC Berkeley School of Law faculty in 1977.
In 1992, Fletcher was the Northern California director for President Clinton's campaign. He has been a visiting professor at Stanford, Michigan and the University of Cologne, and he has taught at the Salzburg Seminar on American Legal Institutions. Fletcher received the UC Berkeley Distinguished Teaching Award in 1993. He is the coauthor, with Professors Geoffrey Hazard and Stephen Bundy, of a leading civil procedure casebook.
Nominated by President Bill Clinton, Fletcher was sworn in as a judge on the U.S. Court of Appeals for the 9th Circuit in 1999.
The Role of Faith-Based Organizations in Environmental Policy-Making:The Reverend Canon Sally Grover Bingham, Founder of Interfaith Power & Light
September 18, 2012 - Room 1002
The Reverend Canon Sally Grover Bingham, an Episcopal priest and Canon for the Environment in the Diocese of California, has been active in the environmental community for 25 years. She is founder and president of the Regeneration Project, which is focused on its Interfaith Power & Light (IPL) 
campaign, a religious response to global warming. The IPL campaign includes a national network of more than 14,000 congregations with affiliated programs in 39 states.
The Rev. Bingham has brought widespread recognition to the link between faith and the environment, and as one of the first faith leaders to fully recognize global warming as a moral issue, she has mobilized thousands of religious people to put their faith into action through energy stewardship and advocacy. The Rev. Bingham serves on the national boards of the Environmental Defense Fund, the Environmental Working Group, and the advisory board of the Union of Concerned Scientists.
The Interfaith Power & Light campaign and the Rev. Bingham have received numerous awards including the 2007 U.S. EPA Climate Protection Award, the Purpose Prize, the Energy Globe Award, and commendation as a "sacred gift to the planet" by the World Wildlife Fund. In 2012, she received the Rachel Carson Award from the Audubon Society, the nation's premiere award for women environmental leaders.
The Rev. Bingham has received honorary Doctorates of Divinity from the University of the South, the Church Divinity School of the Pacific, and the College of the Holy Cross. She is the lead author of Love God Heal Earth, a collection of 21 essays on environmental stewardship by religious leaders, published by St. Lynn's Press.
Confronting Climate Change: The European Commission's Adaptation Strategy Dr. Barbara Pozzo, Professor of Environmental Law at the University of Milan
King Hall Room 1002
Increasing temperatures, rising sea level, and more intense and frequent extreme weather events constitute some of the contemporary challenges triggered by global climate change. These changes also affect the availability of crucial resources and the viability of important economic sectors that depend heavily on temperature and rainfall. Aware of the varying severity of climate impacts and the differing capacity to cope across regions within Europe, the European Commission established a collaborative framework to strengthen the European Union's resilience to confront the impacts of climate change. Professor Barbara Pozzo will discuss the framework's two-prong adaptation strategy: first, the revision of the relevant existing legislations that might be important for adaptation issues; and second, efforts to draft a specific EU Directive on climate change.
Barbara Pozzo is the Director of the Ph.D. Program in Comparative Law at the University of Milan and Professor of Comparative Law at Insubria University in Como, Italy. Her areas of expertise include environment law, energy and climate change law, comparative law, and law and literature. Professor Pozzo is currently a member of the "Forum of Legal Experts on Adaptation to Climate Change," which is organized by the League of European Research Universities (LERU) and sustained by the European Commission's Directorate-General for Climate Action (DG CLIMA). Professor Pozzo received her J.D. from the University of Milan and her Ph.D. in Comparative Law from the University of Florence.
This event is presented by the California Environmental Law & Policy Center and the California International Law Center and is co-sponsored by the Journal of International Law & Policy.
Spring 2012 Speakers' Series
Wednesday, April 4, 2012
Prosecuting Environmental Crimes: Mike Ramsey, Butte County District Attorney and Scott Thorpe, California District Attorneys Association CEO
Butte County District Attorney Mike Ramsey has been a prosecutor for 35 years and the elected district attorney for 24 years. The son of a California state game warden, Ramsey has made protection of the environment one of the priorities of his office. As the current co-chair of the California District Attorneys Association's Environmental Protection Committee for the past decade and past chair of the Rural Counties Committee, Ramsey was one of the architects of the CDAA's Environmental Circuit Prosecutors Program.
Scott Thorpe got both his BA in Political Science and JD from UC Davis. He then spent over 30 years working in the California Attorney General's Office in the Criminal Law Division and the Executive Decision. His work included appeals, writs, trials, grand jury investigations, legislation, policy task forces, handling cases in 30 of 58 California counties and federal habeas corpus litigation. Since 2007, Thorpe has been the Chief Executive Officer of the California District Attorneys Association. CDAA trains over 2,600 member prosecutors, including 58 elected District Attorneys, and advocates on behalf of prosecutors with the Legislature and the Governor.
Spring 2012 Speakers' Series
Tuesday, March 13, 2012
Matt Rodriguez was appointed California Secretary for Environmental Protection by Governor Edmund G. Brown Jr. in July 2011. As Secretary, Matt oversees the activities of the California Air Resources Board, the Department of Toxic Substances Control, the Department of Pesticide Regulation, the Office of Environmental Health Hazard Assessment and the State Water Resources Control Board. As a member of the Governor's cabinet, he advises the Governor on environmental policy. He comes to the Agency with more than 24 years of environmental experience with the California Department of Justice where he served as a Deputy Attorney General from 1987 to 1999. In this capacity, he advised or represented the Attorney General and clients of the Land Law Section of the Attorney General's Office. His clients included the California Coastal Commission, the State Lands Commission, and the San Francisco Bay Conservation and Development Commission. In 1999, he was appointed Senior Assistant Attorney General for the Land Law Section by Attorney General Bill Lockyer.
This talk can be viewed online at this link 
.
Spring 2012 Speakers' Series
Wednesday, February 22, 2012
Senator Pavley took the helm of the Natural Resource and Water Committee at a challenging time. The Delta, which furnishes nearly 50% of our water supply, is no longer sustainable. Pavley joined other lawmakers in crafting legislation that will help develop a more reliable water supply, restore the Delta ecosystem and encourage investment in water management and conservation programs. Senator Pavley is also serving as the Chair of the Legislature's Select Committee on the Environment, the Economy, and Climate Change. The committee is providing legislative oversight on a broad range of issues related to climate policy. She sees the requirements of California's climate change law (AB 32) as an opportunity to foster innovation and green jobs -- the most promising engines to start the new economy. She seeks to create a clean, safe, secure energy future for California and the United States. Prior to her election to the Senate, Pavley served three terms in the California State Assembly. In addition to AB 32, she authored AB 1493 (Clean Car Regulations), now known as the "Pavley" law. President Barack Obama implemented a national standard modeled on the "Pavley" law. During a special ceremony in the White House Rose Garden, the president personally thanked Pavley for her work on reducing greenhouse gas emissions.
This talk can be viewed online at this link 
.
Spring 2012 Speakers' Series
Monday, January 23, 2012
Ruth Coleman, Director, California Department of Parks and Recreation
Ruth Coleman was appointed Director of the California Department of Parks & Recreation in January 2002, after having joined the department in December 1999, as Deputy Director for Legislation. During her decade at State Parks she has overseen the acquisition of over 115,000 acres of land valued at over $682 million; the expenditure of over $650 million for 1,400 park construction projects including visitor centers, campgrounds, infrastructure improvements, historic preservation and natural resource restoration; and the distribution of $1.6 billion in bond funds for more than 5,000 grants to cities, counties and special districts to construct local park facilities. In the latter part of her tenure, she has steered the organization through several significant budget cutbacks. In 2010 she received the Distinguished Service Award from the National Association of State Park Directors.
Fall 2011 Speakers' Series
Thursday, November 10, 2011
David Victor, Director of the UC San Diego Laboratory on International Law and Regulation
Watch Professor Victor's presentation online .
David Victor is a professor at the School of International Relations and Pacific Studies and director of the School's new Laboratory on International Law and Regulation. His research focuses on how the design of regulatory law affects issues such as environmental pollution and the operation of major energy markets. He is author of Global Warming Gridlock, which explains why the world hasn't made much diplomatic progress on the problem of climate change while also exploring new strategies that would be more effective. Prior to joining the faculty at UCSD, Victor served as director of the Program on Energy and Sustainable Development at Stanford University where he was also a professor at Stanford Law School. Professor Victor's talk was titled "Gridlock in International Law on Global Warming: New Strategies for Making Progress."
This event was co-sponsored by the California Environmental Law & Policy Center and the California International Law Center at UC Davis School of Law.

CEQA at 40: A Look Back, and Ahead
Friday, November 4, 2011
A full broadcast of the conference is available online .
The California Environmental Law & Policy Center held a major CEQA conference on Friday, November 4, 2011. This timely event brought together policymakers from all three branches of government, environmental lawyers, academics and students for a thoughtful examination of CEQA's history and future. The conference provided a thoughtful review of the first 40 years of CEQA, focusing on how the law has developed since 1971, as well as comparisons with the concurrent evolution of the National Environmental Policy Act (NEPA), "little NEPA" statutes in other states, and environmental impact laws from foreign nations.
Equally important, the conference focused on CEQA law and practice in the years to come. CEQA remains highly controversial, and a major policy and political debate is currently underway as to whether and how CEQA should be revised to address such challenging issues as renewable energy siting and climate change.
Fall 2011 Speakers' Series
Tuesday, October 11, 2011
Frances Spivy-Weber, Board Vice-Chair, State Water Resources Control Board
Frances Spivy-Weber of Redondo Beach was elected Vice-Chair of the State Water Resources Control Board on February 17, 2009. Before being appointed to the Board, she served as the executive director of the Mono Lake Committee since 1997. From 1983 to 1992, Ms. Weber served as the director of international programs for the National Audubon Society. She previously was a legislative assistant for the Animal Welfare Institute from 1978 to 1982.
Ms. Weber was a member of the Bay-Delta Public Advisory Committee and co-chair of its Water Use Efficiency Committee. She also served as co-chair of the Southern California Water Dialogue and convener of the California Urban Water Conservation Council. She has served on many boards, including the Water Education Foundation, California Council of Land Trusts, and Clean Water Action/Clean Water Fund.
Fall 2011 Speakers' Series
Wednesday, September, 28, 2011
Damien Schiff, Senior Staff Attorney, Pacific Legal Foundation
As a senior staff attorney for Pacific Legal Foundation (PLF), Mr. Schiff has worked in a number of cases pertaining to the Endangered Species Act (ESA) and the Clean Water Act (CWA). He has been involved in a number of CWA cases concerning jurisdiction and judicial review.
Mr. Schiff spoke about the Sackett v. United States Environmental Protection Agency case, in which he recently successfully petitioned the Supreme Court for certiorari. In the order granting review, the justices indicated they would resolve two issues: 1) whether the Sacketts may seek pre-enforcement judicial review of the EPA compliance order under the APA; and 2) if not, whether the absence of such recourse to the courts violates their right to constitutional due process. This is a major case, with the potential to affect how environmental agencies are able to enforce environmental laws. For more information, read this post 
by Professor Rick Frank from Legal Planet.
Fall 2011 Speakers' Series
Monday, September 12, 2011
Timothy Duane, Environmental Studies Professor, UC Santa Cruz
Timothy Duane is associate professor of law at Vermont Law School and associate professor of environmental studies at the University of California, Santa Cruz. An associate professor at the University of California at Berkeley from 1991-2009, he has law and policy experience in climate, water, energy, land use, conservation, and marine systems. Leading the nation's effort to produce a new paradigm for examination of the challenges posed by urban development in rural America, Professor Duane is particularly interested in land use and natural resources law, emphasizing the historical evolution of private and social interests, rights, and responsibilities in property.
Tim Duane spoke about "Greening the Grid" in California, focusing on policy options and recommendations to guide policy design and implementation for the transition to the Climate Change Era for electricity regulation, industry structure, and generation technology choice. The talk described the primary institutional forums and tools that will affect the electricity sector's response to climate change, as well as to the obstacles that impede an economically efficient and environmentally responsible response.

25th Annual Environmental Law Super Symposium: The Greening of California— Achieving Green Goals in a Time of Limited Financial Resources
April 28, 2011
As California tightens its belt to deal with its serious fiscal issues, the need for environmental protection and enforcement continues unabated. This program featured not only top practitioners from agencies, state government, and private practice discussing recent trends and developments in environmental law, but also featured thought-provoking discussions regarding achieving balance between growing the economy, fiscal restraint, and environmental protection.

Spring 2011 Speakers' Series
April 12, 2011
Climate Change & the Supreme Court: Previewing AEP v. Connecticut
American Electric Power v. State of Connecticut was the most important environmental law case before the Supreme Court last year. The Court will address the issue of whether federal law allows states and private parties to sue utilities for contributing to global warming. King Hall Professors Vik Amar, Chris Elmendorf, Al Lin and Rick Frank provided a lively panel discussion of the legal issues, prospects and implications of this case.
Environmental Law Society 2011 Symposium
April 1, 2011
The 2011 UC Davis Environmental Law Society Symposium took a closer look at the political and legal implications of the 2010 BP Oil Spill, the largest oil spill in the United States' history. Morning panels covered the litigation following the BP Oil Spill and the statutory and regulatory adjustments catalyzed by the spill. Afternoon panels discussed federal and state preparations for prospective oil spills and California's shifting energy landscape. The 2011 Symposium featured a keynote from Professor Richard Lazarus, Executive Director of the National Commission on the BP Deepwater Horizon Oil Spill and Offshore Drilling.

UC Davis Law Review 2011 Symposium
March 4, 2011
In 1980, the U.C. Davis School of Law sponsored and hosted a pioneering conference on the public trust doctrine. The conference, together with the scholarship it produced (see 14 U.C. Davis L. Rev., Vol 2 (1980)), proved to be enormously influential regarding the development of public trust law in subsequent years.
The focus of the 2011 symposium, co-sponsored by U.C. Davis Law School's newly-created California Environmental Law & Policy Center, was on how the public trust doctrine has evolved over the past three decades, and what the future holds for the public trust as a key component of natural resources law. The symposium brought together many of the nations foremost public trust scholars, litigators and jurists.

Spring 2011 Speakers' Series
February 17, 2011
Jared Huffman, California State Legislature Assemblymember
Assemblymember Jared Huffman, Chair of the California Assembly's Water, Parks & Wildlife Committee, will speak to the King Hall community about California's key environmental achievements and future challenges.  One of the state's most influential environmental leaders, Huffman was a Senior Attorney with the Natural Resources Defense Council before being elected to the 6th Assembly District (Marin County) in 2006.  He is the first practicing environmental lawyer to be elected to the State Legislature in California history.
Local Agencies on the Cutting Edge- Emerging Challenges to Local Land Use Authority: Proposition 26, the Public Trust Doctrine, RLUIPA, and Takings Law
February 11, 2011
The symposium focused on issues of practical importance to lawyers and policymakers who care about local governments' role in environmental and land-use regulation. The issues are of great relevance to Californians, especially in the wake of the passage of Proposition 26 in the November 2010 election. The symposium explored what the recently adopted Proposition 26 means for local government land use and environmental fees, recent legal developments relating to RLUIPA, the present and future of the public trust doctrine in California, and current and emerging issues in Takings Law. This event was a collaboration between The Municipal Law Institute of the League of California Cities and The UCLA School of Law Evan Frankel Environmental Law & Policy Program and co-sponsored by the UC Davis California Environmental Law & Policy Center and the UC Berkeley Center for Law, Energy and the Environment.
Spring 2011 Speakers' Series
January 24, 2011
California Energy Commission Chair Karen Douglas
Karen Douglas has been the Chair of the Energy Commission since February 2009. Karen was appointed to the Energy Commission by Governor Arnold Schwarzenegger in February 2008. She fills the Attorney position on the five-member Commission where four of the five members by law are required to have professional training in specific areas - engineering or physical science, environmental protection, economics, and law.
From 2005 to her appointment, Ms. Douglas served as director of the California Climate Initiative at Environmental Defense. Prior to going to Environmental Defense, Ms. Douglas spent four years at the Planning and Conservation League as the Natural Resources Director, General Counsel, and most recently, acting Executive Director. She has worked on a wide range of California natural resource and environmental protection issues, including the Imperial Irrigation District / San Diego water transfer, forest policy, and the California Environmental Quality Act.
Karen's speech addressed the complexities of energy regulation and management in California, and gave an in depth look in the recent push to bring California more renewable energy and a smarter grid.