Dean's Blog
Blog Editors
Kevin R. Johnson
UC Davis School of Law
Web Profile 

Email
Vikram Amar
UC Davis School of Law
Web Profile 

Email
Recent Posts
Message from La Raza Law Students Association Board
Congratulations to the UC Human Rights & John Paul Stevens Public Interest Fellows
Immigration Lecture at the University of Cincinnati
Maggy Krell '03 Runs for Sacramento County District Attorney
Archive
Sacramento Speakers Series
Posted By Kevin R. Johnson, Jan 19, 2010
Have you heard of the Sacramento Speakers Series?  I have attended a few engagements and am especially excited about the law school's involvement with an upcoming lecture.

First, a little background about the series: "The Sacramento Speakers Series is a community lecture series that runs from September to May with roughly one lecture per month.  The Sacramento Speakers Series provides an open forum for the exchange of ideas, opinions, and perspectives as well as the enrichment of Sacramento community.  Each season's speakers represent a wide variety of subjects ranging from world affairs, politics, business & economics to the Arts, entertainment and the environment." (Source: Sacramento Speakers Series website 
)

Past speakers have included Mikhail Gorbachev, Tim Russert, Madeleine Albright, Ken Burns, Lesley Stahl, Bill Cosby, Sally Ride, Dave Barry, Dr. Dean Edell, Amy Tan... the list goes on and on.

Last week, I attended the Speakers Series lecture featuring Bob Schieffer of CBS News 
. 
Schieffer told some great stories about covering the White House, including the time he helped Walter Cronkite scoop Barbara Walters.  He also shared his thoughts about the excessive partisanship in Washington and lamented the role of high-paid political consultants.  Schieffer revealed that he sings in a band called Honky Tonk Confidential, whose song "I Wanna Be a TV Anchorman" tells a tale about a consultant who tries to recruit a gas station attendant to become a broadcaster: "You don't have to know all that much/Like names and dates and facts and such/'Cause you got a face that reeks sincerity."

King Hall Director of Development Karen Charney, Partner at the firm Murphy Austin Adams Schoenfeld Kathryn Doi '85 
, and my wife joined me at the lecture, which we all enjoyed very much.

I am very pleased that UC Davis School of Law will sponsor the Speakers Series lecture by author and legal analyst Jeffrey Toobin 
on March 4.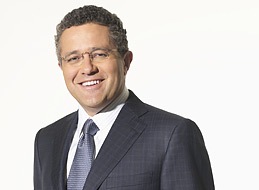 I liked his most recent book, "The Nine: Inside the Secret World of the Supreme Court," and I'm definitely looking forward to hearing his thoughts on the newest U.S. Supreme Court Justice, Sonia Sotomayor.

For more information on the Sacramento Speakers Series, visit http://www.sacramentospeakers.com/ 
.