Aoki Center for Critical Race, Immigration, and Nation Studies
Our Mission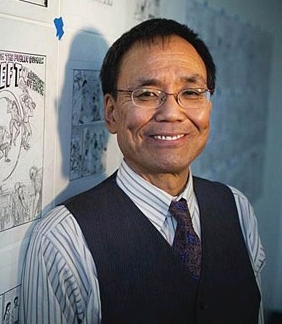 The Aoki Center for Critical Race and Nation Studies is an initiative led by faculty and students at the University of California, Davis, School of Law to honor the life and work of Keith Aoki. Professor Aoki was a faculty member at King Hall who died an untimely death in 2011.  He was an accomplished and respected scholar who used words, art, music and engagement to create a significant body of work in civil rights, critical race theory, intellectual property, and local government law. Although he contributed to scholarship in many fields, his work connecting critical theory, race, and immigration issues was close to his heart. 
The Aoki Center fosters connection, praxis and critical pedagogy. 
Connection -- The Aoki Center sponsors programs at King Hall and across the UC Davis campus that highlight critical scholarship, connecting faculty who conduct critical scholarship on issues involving race, immigration, and/or nation with one another and with interested students.
Praxis -- The Aoki Center also seeks to foster student excellence in critical race theory with initiatives that connect learned theory to practice, improving the lives of subordinated groups.  
Critical Pedagogy -- Finally, the Aoki Center seeks to improve the pedagogical mission of King Hall with initiatives that enrich the student experience, including presentations, panels, and discussions.