News and Noteworthy
Alumni on the Bench
UC Davis School of Law is fortunate to have an extensive, and impressive list of Alumni on the Bench. Our judiciary alumni have always been generous with their time by participating in a variety of activities at UC Davis School of Law. Judges teach classes and seminars, and serve as mentors to students who may wish to pursue a career in the judiciary.
The list below represents alumni active, or retired, in positions with the California Superior Court, Federal Bankruptcy Courts, or similar courts in other States.
In addition to the alumni listed above, we have a number of alumni who work in positions as Administrative Law and other types of Judges.
If you find information missing, or edits needed, please contact us at alumni@law.ucdavis.edu.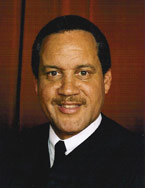 Gordon S. Baranco
Class of 1972
Superior Court of Alameda County


Graduated from King Hall: 1972
Appointment History:
1980/1982
Judicial Assignments:
Civil trials/AOC. 1. Vice Chair, Access and Fairness; 2. Collaborative Justice Courts Committee; 3. Task Force for Collaboration on Mental Health; 4. Chair, Alameda County Community Focused Court Planning.
Judges
Tani Gorre Cantil-Sakauye
Colleen M. Nichols-Chavez
Donald I. Segerstrom, Jr.